汉语下面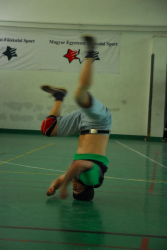 By gaining admittance to the Faculty of Music you will have become one of the commoners of the University of Szeged. The university counts 30 000 member community, a town inside the city. Beside the everyday instrumental practices, a number of programs and varied student's life awaits in the next five years of your life. One of the advantages of our faculty is may be that it has a familial athmosphere, however be open towards the students of other faculties. The Student's Government organizes a number of programs where you can meet students from other faculties, eg. at the joint camp for freshmen with the Faculty of Arts students. The students of the two faculties also have common sport's day called "Szevasz-Tavasz".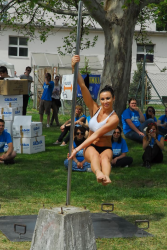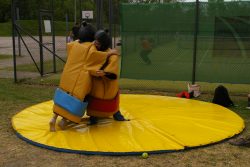 The Student Government also manages faculty nights at various entertainment sites. One of the most favourite sites is the JATE club (university club transl.), where faculty parties for art and music students take place. It also hosts the exam period opening (VINYIT) and closing (VIZIT) parties. Also for Music Faculty students (ZMK students transl.) exclusive "Musician parties" are held at the University Theatre once a month. The activities listed are all free of charge for students of the Faculty of Music.
The greatest event in the life of a ZMK student is the Musician's Ball, held for the third time last year. The III. Musician's Ball was held on 13th October 2011, where our students closed the ball season with a live music bash, following a live performance and a nice smorgasbord dinner.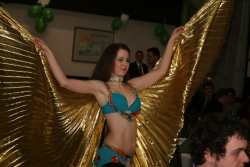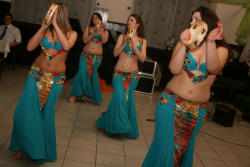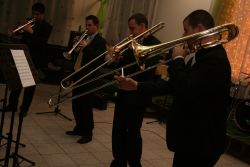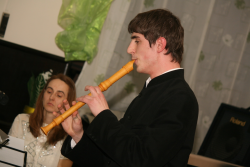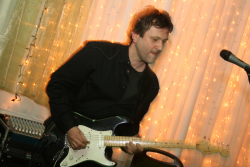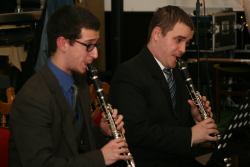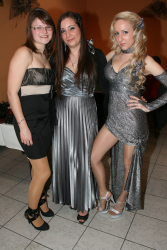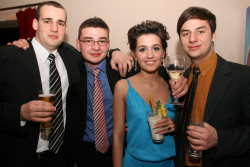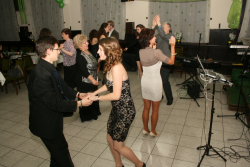 Chamber music groups established by the faculty's students have regularly performed on the "Legyen a zene mindenkié!" (Let music be for everyone transl.) concert-series in the past five years. Freshmen are welcome to play in the next fall season at the Milenneumi Café.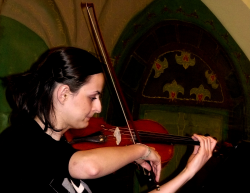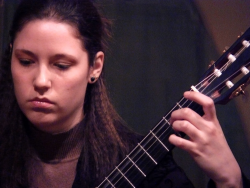 The town swimming pool is free to be used by university students from 9 p.m.
Our foreign students not only come to know Szeged and its surroundings, but also have the chance to see Budapest and other sights of Hungary, as several tours are organized regularly: day trips to Budapest with sightseeing, visits to the Parliament and visits to the national park at Ópusztaszer.
自由时间,休闲
进入音乐系之后你就会成为塞格德大学的一员。大学是一个拥有3万人的社区,是一座在城市中的团体。每日的乐器练习之外,各种演出项目及丰富多彩的学生活动将填满你五年的学生生活。我系最大的优势就是拥有家庭气氛,而且对其它系的学生也是永远开着大门。学生会组织无数的活动,可以让你可以结识其它系的学生,比如为音乐系新生组织的夏令营。而且两个不同的系的学生们还会举办共同的运动日,名为"你好啊春天!"。学生会还会在不同的娱乐场所举办院系之夜。一个最受欢迎的娱乐场所就是JATE大学俱乐部,这是为文艺和音乐系学生举办院系聚会的场所,也是庆祝期末考试开始(VINYIT)和结束(VIZIT)的地方。而且每月还会为音乐系的学生们在大学音乐厅举办一次独有的"音乐家聚会"。活动计划上的所有活动对音乐系的学生都是免费的。
在音乐系学生的生活中最隆重的活动就是音乐家舞会,舞会在去年已经成功的举办了第三届。2011年10月13日举办的第三届音乐家舞会上,我系的学生们通过震撼的音乐现场使舞会季节圆满落幕,之后还有现场演出和美味的自助餐。
室内音乐组由本系的学生组成,而且在过去的五年里经常表演"让音乐变成所有人的!" 系列音乐会。我们还欢迎新人在明年秋季一起加入在Milenneumi咖啡厅的表演。
每天晚上9点以后,大学生们可以免费使用城市的游泳池。
我们的外籍学生不仅能够感受塞格德和周边城市,而且还有机会通过经常组织的出游活动尽览布达佩斯和其它地方的匈牙利的风景。活动包括:布达佩斯城市观光,议会大厦参观以及到Ópusztaszer国家公园游览。